White label panel
Domain management, web hosting and e-mail for your clients, without the need to provide them with access to your own user account. Free with your user account.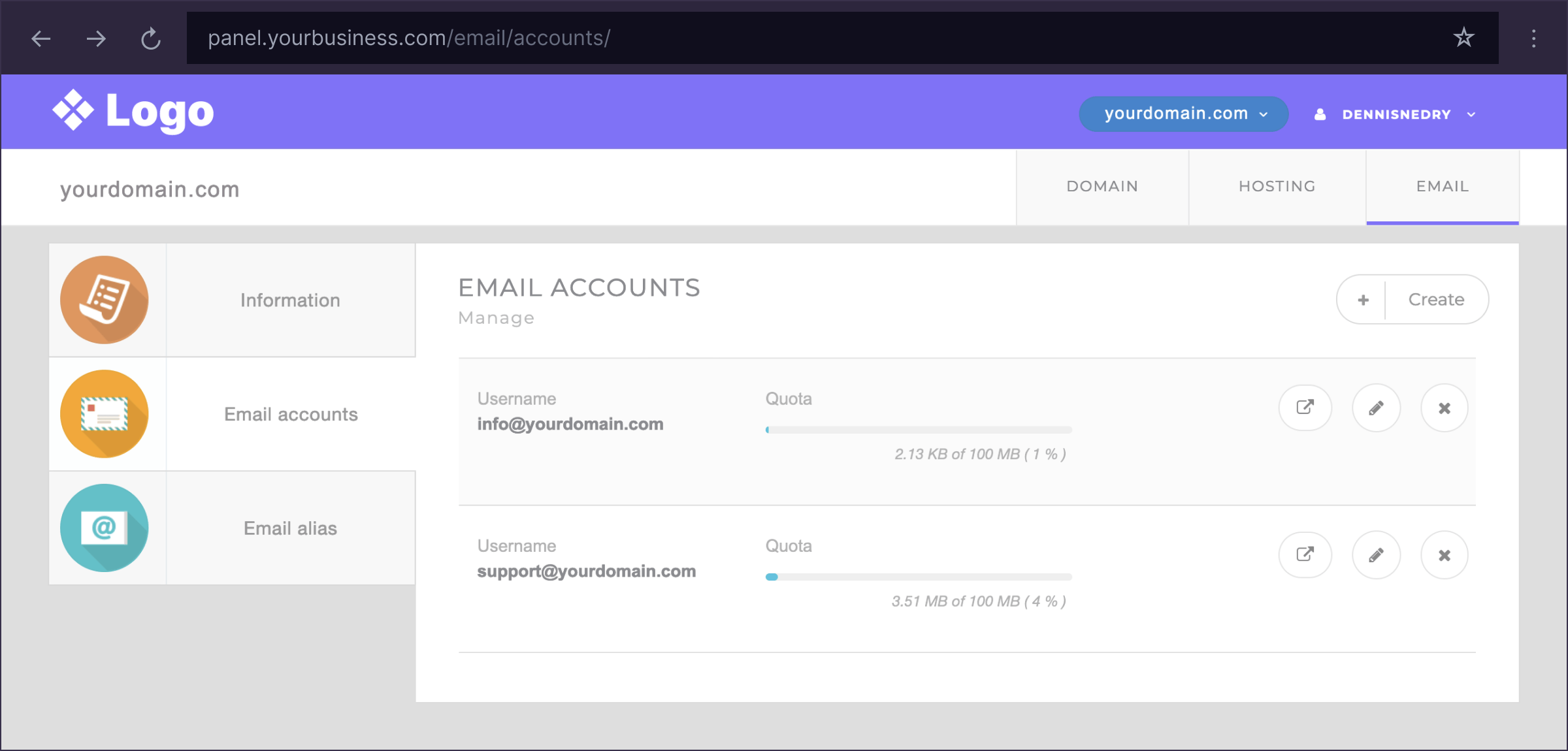 Your own customized panel for your customers
Choose a color theme, upload your logo and create user accounts for your customers. They will be able to access their domains with the possibility of managing various options such as the creation of email accounts, FTP access and much more. You decide which otpions to activate for each user.
Create your account and configure your panel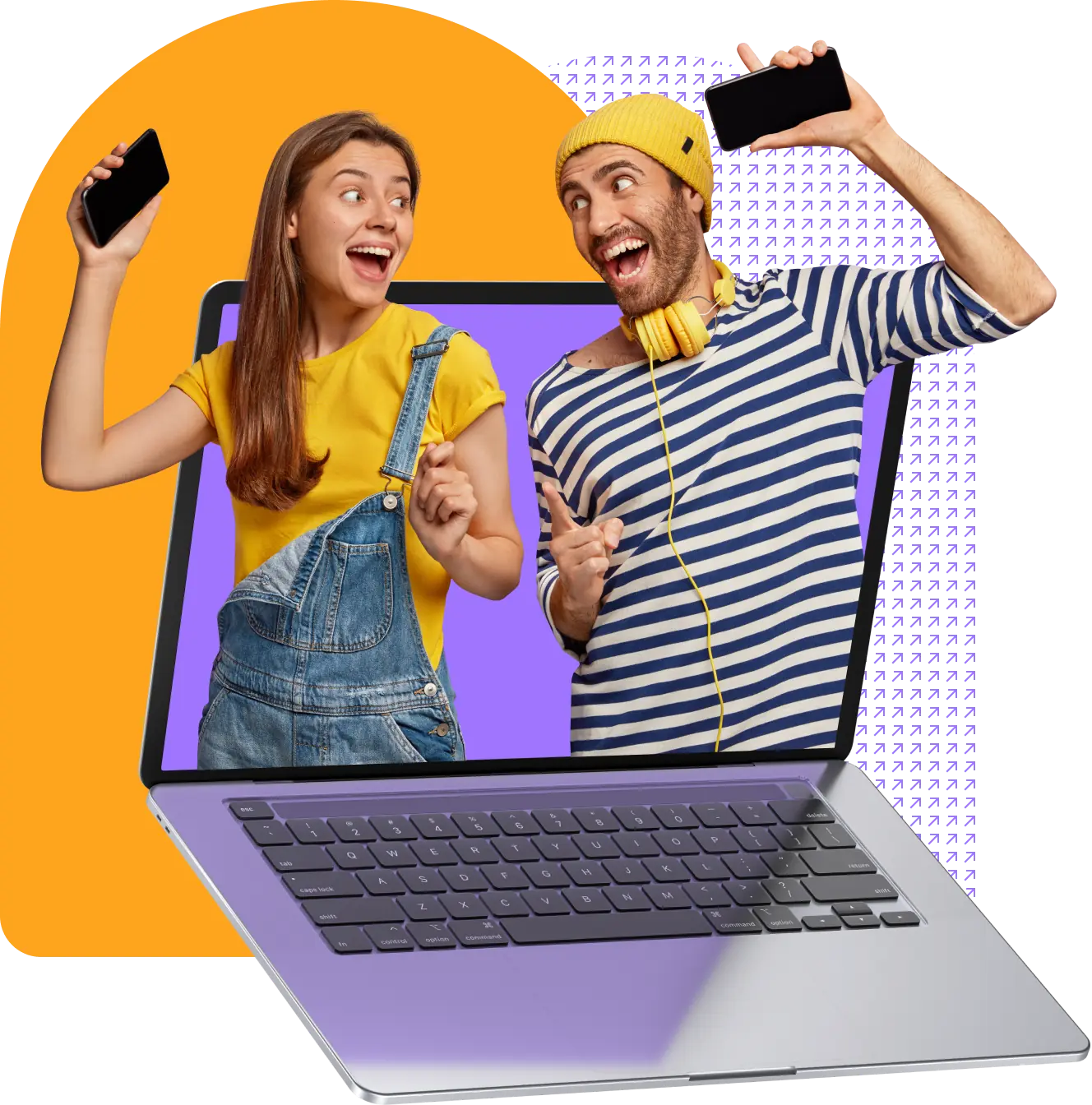 Domain management
Let your users view information related to the their domain. You can also enable permissions to edit DNS servers, contacts and Glue Records.
Contact management
Manage the contacts assigned to your domains
DNS Servers
Change the DNS servers assigned to your domains
Glue Records
Create your own DNS servers under your domain
Whois
View the whois output of your domain
Web hosting and email management
Enable your desired options related to the hosting plan for a domain name so that your users can check or edit it's information like FTP access credentials and available databases.
Email accounts and alias
Creation and edition of email accounts and forwarders (aliases). Also includes access through Webmail.
FTP accounts
Creation and edition of FTP accounts and access through WebFTP to manage files
Subdomains
Create subdomains directly from the external panel, for example: shop.yourdomain.com
Redirections
Create 301, 302 or FRAME redirects and easily redirect your domain to another site
Databases
Manage the databases of your hosting plan
DNS Zone
Complete control over the DNS Zone of your domains, including records like CNAME, TXT, A, ...
WebConstructor
Easily create your website, without the need of design or programming skills
Parking management
Enable or disable the parking service assigned to your domain
How to start using the white label panel
Connect to your user account, customize your panel and create users for your customers
Frequent Questions
Can't find the answer you were looking for? Our support team will be happy to help you answer your questions before you take your first step into the digital world.
Contact online support
Which are the differences between the API and the external access panel?

The API is used to create an own domain register and management application, meanwhile the external access panel, is used to give limited access to a domain managed in your customer account.
Is there any requirement to use the external access panel?

It doesn't have any requirement, you can activate it for any domain managed in your account.
To which kind of profile is its use aimed at?

To anyone who wants or needs to give access to the management of one or more domains without giving to that third party access to your customer panel. It's a very useful service to, for example, agencies that manage their customers domains, because it allows them to give them limited access only to their domains.
Does it have any additional cost?

It doesn't have any additional cost, it's a completely free service.