Hosting plans for your website and email
PHP and MySQL web hosting in which you can create a web page, online store, blog... or install applications such as WordPress, PrestaShop, etc.
Basic
For small projects created with PHP/MySQL
1 GB Web space
25 GB Monthly traffic
15 email accounts with 1 GB
Professional
Ideal for websites created with WordPress and online stores
5 GB Web space
50 GB Monthly traffic
20 email accounts with 10 GB
Advanced
Dedicated to high end projects that need a website and email
10 GB Web space
100 GB Monthly traffic
30 email accounts with 15 GB
Corporate
Specific for the most demanding web and email projects
20 GB Web space
300 GB Monthly traffic
50 email accounts with 20 GB
Tools for your project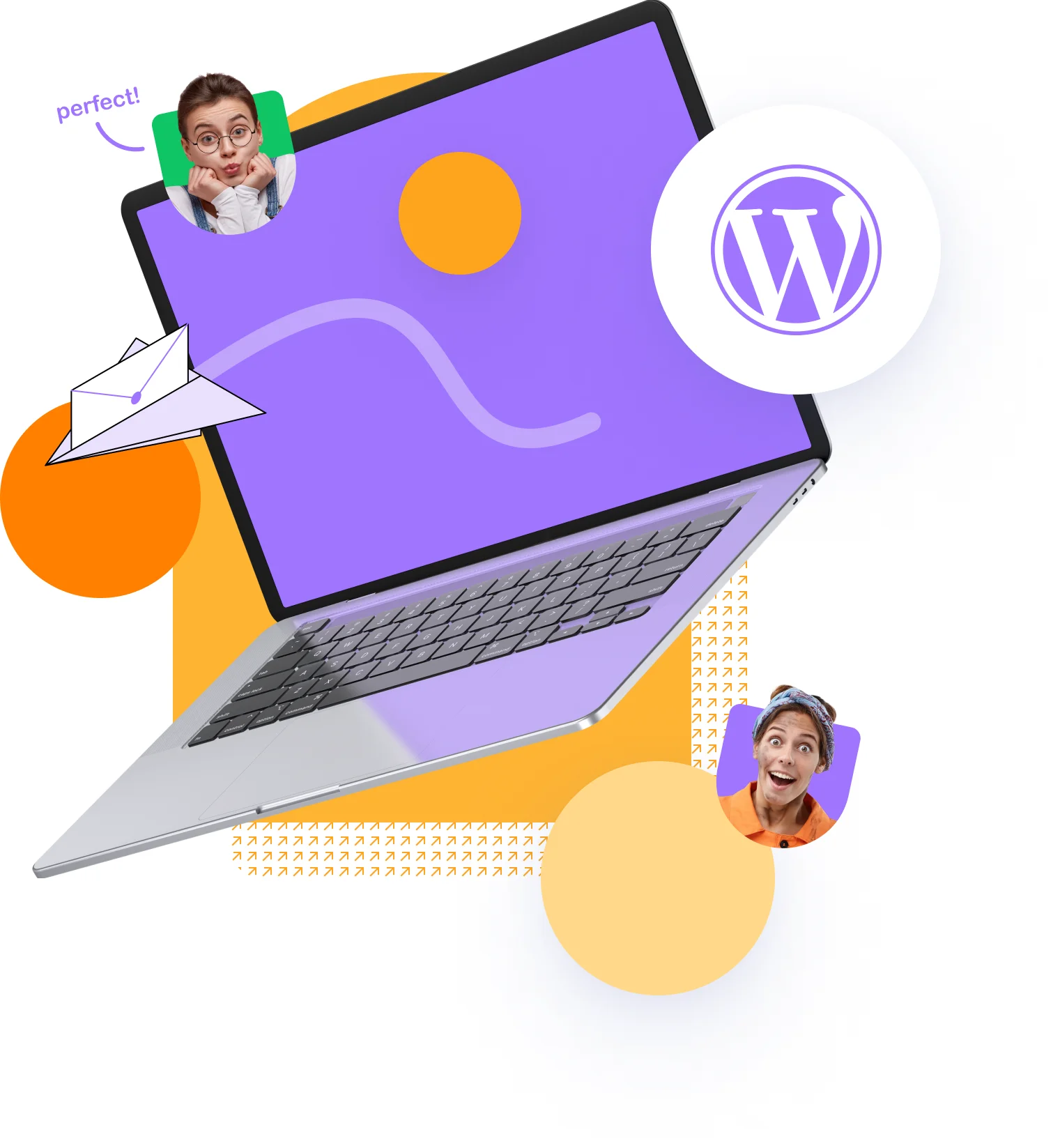 Web constructor
Using our website builder tool, you'll be able to create a professional-looking website in a few easy steps directly from your browser without any design knowledge. You could have the website you want with all your desired information. Infinite possibilities!
About WebConstructor
WordPress, online shop & more
1-Click-Installs of a huge variety of apps like WordPress, Magento, Joomla or Prestashop that allow you to easily create a website or shop. Your next project will be ready to use in just a few minutes.
View available apps
Professional email
Create custom email accounts like @yourname.com that can be configured and used with any email client. We also include a powerful web application you can use to access your emails from any web browser.
More information about Webmail
Detailed features
Price/year
Feature Summary
Web space
1 GB
5 GB
10 GB
20 GB
25 GB
50 GB
100 GB
300 GB
Email Accounts
15
20
30
50
Space per email account
1 GB
10 GB
15 GB
20 GB
FTP & Disk Storage
Web space
1 GB
5 GB
10 GB
20 GB
FTP Accounts
25
50
100
100
WebFTP
25
50
100
100
Per user FTP quota management
HTTP/2
Bandwidth statistics
Email
Email Accounts
15
20
30
50
Space per email account
1 GB
10 GB
15 GB
20 GB
100
150
200
400
Automatic responses
Features for Developers
7.x, 8.0, 8.1, 8.2
7.x, 8.0, 8.1, 8.2
7.x, 8.0, 8.1, 8.2
7.x, 8.0, 8.1, 8.2
Concurrent requests
15
25
50
50
Memory per request
128 MB
160 MB
192 MB
256 MB
Curl
.htaccess
mod_rewrite
GD library / ImageMagick
Access log files
Databases
MariaDB / MySQL
MariaDB / MySQL
MariaDB / MySQL
MariaDB / MySQL
Databases
10
10
10
10
Database space
100 MB
400 MB
600 MB
1024 MB
phpMyAdmin
Other features
Warranty & Support
Availability guarantee
30 day refund guarantee
User-configurable PHP versions: 7.0 – 7.1 – 7.2 – 7.3 – 7.4 – 8.0 – 8.1
Exceeded web traffic:

0,50 €

/GB. More information.
Servers managed by our system administrators
Our team of system administrators is responsible for monitoring and updating the servers located in Spain so that your web and mail accounts are always available. Forget the technical details and focus on your project
24/7 Monitoring
We have professionals who are responsible for monitoring all web, database and mail servers 24 hours a day, 7 days a week to prevent any incidents and ensure the availability of your hosting service, one thing less to worry about.
Data Protection & daily backups
All our hard drives are mirrored. In case of a physical problem in one of the your website will continue working normally. We also make daily and weekly backups on external servers. Thanks to this we can recover your information in case you commit any data loss error.
Why you should buy our hosting plans
Refund Guarantee
Try your new hosting plan for 30 days and if it doesn't convince you, you'll get the full refund, no questions
Top level support
Our team is always aiming to achieve the level of professionalism that we are known for
Proprietary technology
Our customer area is developed in-house so it can be adapted to your needs
Ready? Start your website today
Choose a hosting plan that fits your needs and start your project in just a few clicks
Choose a hosting plan
Frequent Questions
Can't find the answer you were looking for? Our support team will be happy to help you answer your questions before you take your first step into the digital world.
Contact online support
What type of hosting do you offer?

We offer shared hosting plans, with PHP/HTML and MySQL databases. It is a type of hosting that fits perfectly with the vast majority of websites in which with very economic prices, you get very good features.
I already have a website created, can I bring it to your hosting?

Yes, for this you'll need to have a domain managed with us and hire a hosting plan, then you will be able to upload a copy of your website.
What is the 30 days trial period?

During the 30 first days after hiring a new hosting plan, you can request the cancellation and the refund of the amount without any commitment.
Can I use WordPress in your hosting?

Yes, in each one of our hosting plans you have included an application auto-installer with which you can install WordPress in a few clicks.
Can I create an online shop in your hosting?

Yes, in our hosting plans you can use applications like PrestaShop or WooCommerce to create an online shop, you'll be able to use any application which uses PHP and MySQL databases.
Can I create email accounts in your hosting?

Yes, in our hosting plans, you can create email accounts personalized with your domain name.
Can I change the hosting plan?

Yes, you can upgrade your hosting plan at any moment to a higher plan with better features, to change to a lower service you would have to wait until your hosting plan enters the renewal period.
If I have the domain in another provider, can I use your hosting?

Unfortunately it is not possible, in order to use our hosting plans, you would have to transfer the domain to us.
Where are your servers hosted?

Our servers are hosted in Spain, by having your website with us, you'll comply with the European Data Protection Regulation.