SSL Certificates
An SSL Certificate provides you with the security that your website needs. Buy the perfect SSL for you and protect your visitors.
Single domain
Instant certification
Valid for 1 domain
Example:
www.yourdomain.com
Multidomain
Instant certification
Valid for 3 domains
Example:
www.yourbusiness.com
www.youronlineshop.com
www.yourotherproject.com
Wildcard
Instant certification
Valid for subdomains
Example:
www.yourdomain.com
blog.yourdomain.com
shop.yourdomain.com
For companies
Business validation
Valid for 1 domain
Example:
www.yourdomain.com
Advantages of using an SSL Certificate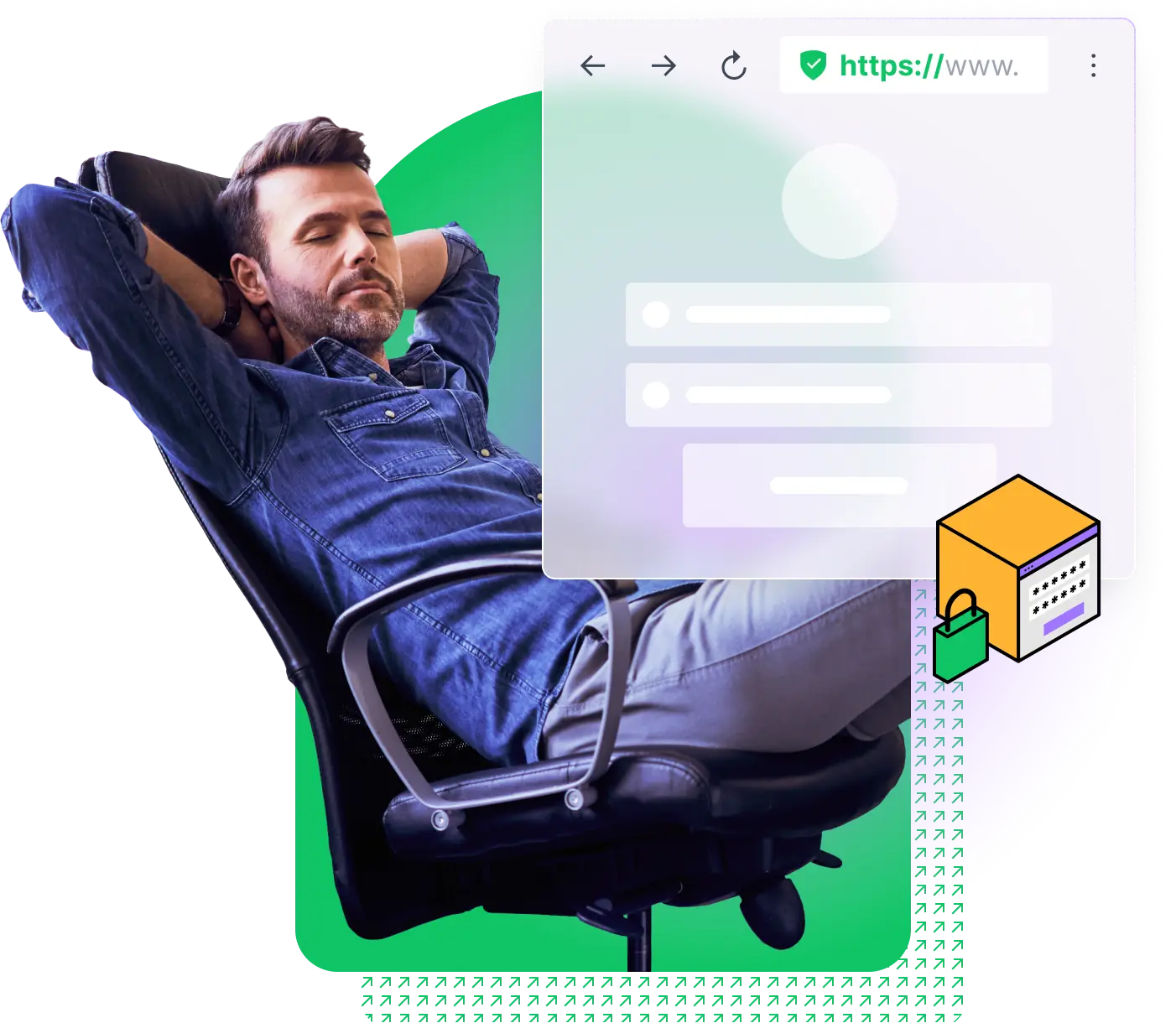 Advantages of using an SSL Certificate
By having an SSL certificate configured on your website, apart from the security that you will offer by encrypting the information that visitors send you, you will obtain more benefits directly related to the use of an SSL:
Professional appearance of the website
Provide more confidence to your visitors
Directly get improvements in SEO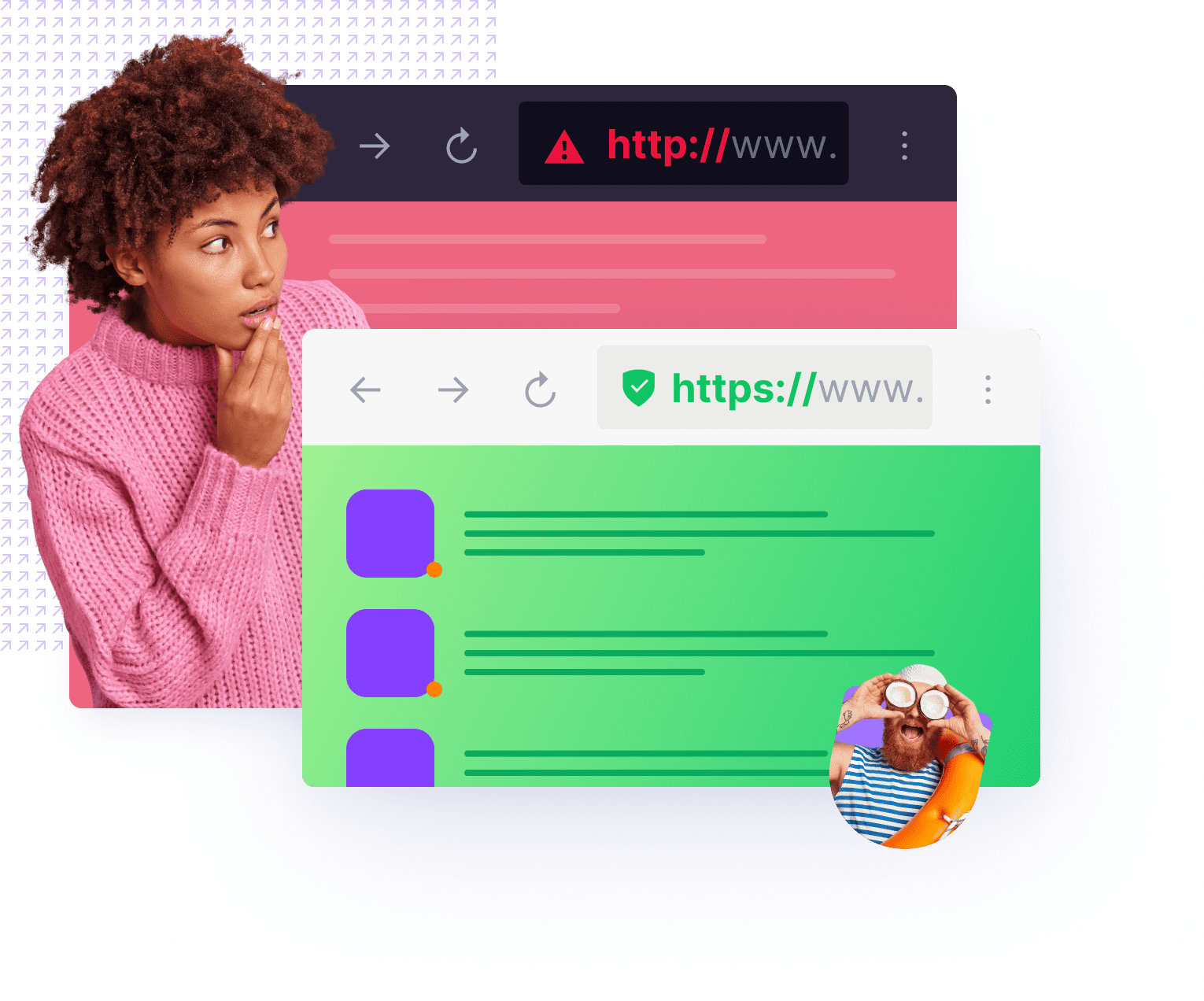 Steps to install an SSL Certificate
Installing an SSL Certificate is a very simple process that can be summarized in 4 steps:
Registration of the SSL certificate: Fill in the details of your domain or business and you will be ready to register it.
SSL validation: If you have the domain and hosting with us, and the SSL has domain validation, this will be done automatically 😉
Installation of the SSL in your hosting: If your website is hosted on our servers, the process is only a few clicks away.
Configuring your website to use HTTPS: Configure the links on your website to use the HTTPS prefix.
Find more information at: SSL Certificates help center
SSL tools
Try our SSL tools to verify your certificates and generate/decode CSR data.
More information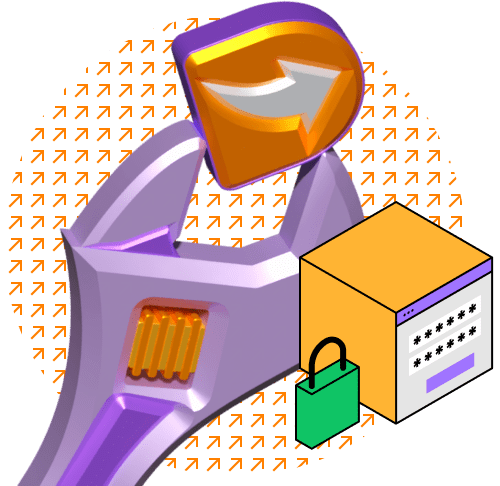 Frequent Questions
Can't find the answer you were looking for? Our support team will be happy to help you answer your questions before you take your first step into the digital world.
Contact online support
What is an SSL certificate?

An SSL certificate is a security protocol that allows us to encrypt communications in online data transactions done between a client and a server.
In the case of websites, it will help encrypting the data sent between the web server and the visitor, making sensitive data transactions such as contact data send through forms, passwords, usernames or even bank transactions more secure.
Which SSL should I choose for my website?

It depends mainly on two factors:

If you are an individual/self-employee or company.
The amount of websites (domains) or subdomains you want to protect.

You can use our comparator to see the recommended ones based on your needs.
Can I buy an SSL even though I don't have the domain and hosting with you?

Yes, it's not necessary to have all services with us to buy an SSL.
How does the free SSL trial work?

It's a certificate equivalent to the DonDominio Domain SSL certificate, that you can activate and use for free for 90 days.
Does SSL certificates must be renewed?

Yes, the SSL certificates are hired for a one-year period, once that time is gone they must be renewed.
What's the SSL guarantee?

The guarantee of the SSL certificates it's a cover offered by the certifying entity who issues the SSL certificate in case you suffer economic loses directly related with a failure in the certificate.
Does an SSL protect me from hacking?

No, an SSL encrypts the information what travels among the visitors of your website and the hosting server. A hack is done by accessing to the files of a website, and that is not related with an SSL.
What is the Site Seal of an SSL certificate?

A Site Seal is an image that you can add to your website to inform the type of security you are using. You can see more information about the different types that exist in the help SSL Site Seal.