Sectigo SSL Certificates
Sectigo has a team of more than 600 professionals, offering tools for private persons, small, medium and even large companies.
InstantSSL Premium
Business validation
Valid for 1 domain
Example:
www.yourdomain.com
Sectigo EV SSL
Extended business validation
Valid for 1 domain
Example:
www.yourdomain.com
Premium SSL Wildcard
Business validation
Valid for subdomains
Example:
www.yourdomain.com
blog.yourdomain.com
shop.yourdomain.com
Multi-Domain SSL
Business validation
Valid for 3 domains
Example:
www.yourbusiness.com
www.youronlineshop.com
www.yourotherproject.com
Site seal
The Secured Site Seal permits you to show your visitors what type of security your site has, this will increase their trust when making financial transactions or sending sensible information in your site.
Warranty
Warranty provided by the certificate issuer to your customers in case of financial loss as a direct result of relying on a certificate that was issued through his negligence.
Encryption
The security level of a SSL Certificate is determined by the encryption level supported by the visitors browser and the web server where te site is hosted. With the correct combination between browser and web server you will be able to establish secure connections with an encryption up to 256-bit using a SSL Certificate.
Key code
Thanks to the key the security is increased because the complexity of the encryption key used to issue the SSL Certificate.
Unlimited servers
In case of hosting provider or IP change it won't be necessary to issue a new SSL Certificate.
Free reissue
In case of loss of your SSL certificate you would be able to issue it again without additional costs.
Sectigo offers Online Trust
Actually there are many different SSL Certificate brands and types. To choose the SSL Certificate that is right for your needs you have to decide what type of validation of the certificate you need: Domain, Business or Extended, your budget is also important, as more expensive the SSL is, more features and trust it will offer. Also, one of the factors is the SSL type, there are multiple SSL types, ones secure only one domain, others also all subdomains or even others that secure multiple domains and subdomains.
Sectigo has a team of more than 600 professionals, who offer tools for private persons, small and medium companies, e-commerce sites and enterprises to increase the trust from their customers.
Sectigo offers services to Internet Software, Email Security and Messaging, SSL Certificates, PKI Management, Internet Browsers and much more. Find more information at www.sectigo.com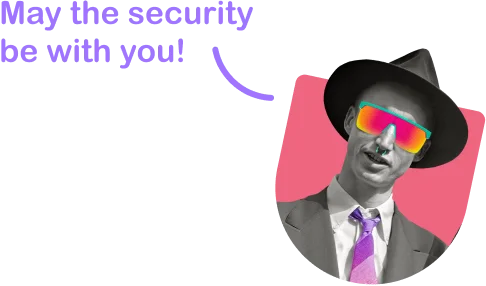 Do you need help?
Our support team will be happy to help you with any questions you may have before you take your first step into the digital world.
Where to start?
The first step for your new project is to search for an available domain.
Search domains