Help categories
Featured questions
Where to find the website error logs
Sometimes your website may stop working without any clue regarding why this is happening. In this case checking the error logs may help you to identify the error and give you some idea about how to solve it.
You can find the error logs in your customer area. Once logged in, click on Hostings and then My plans.

Now you will see a list of your domains and hosting plans.

Click on the hosting you want manage and then on Subdomains.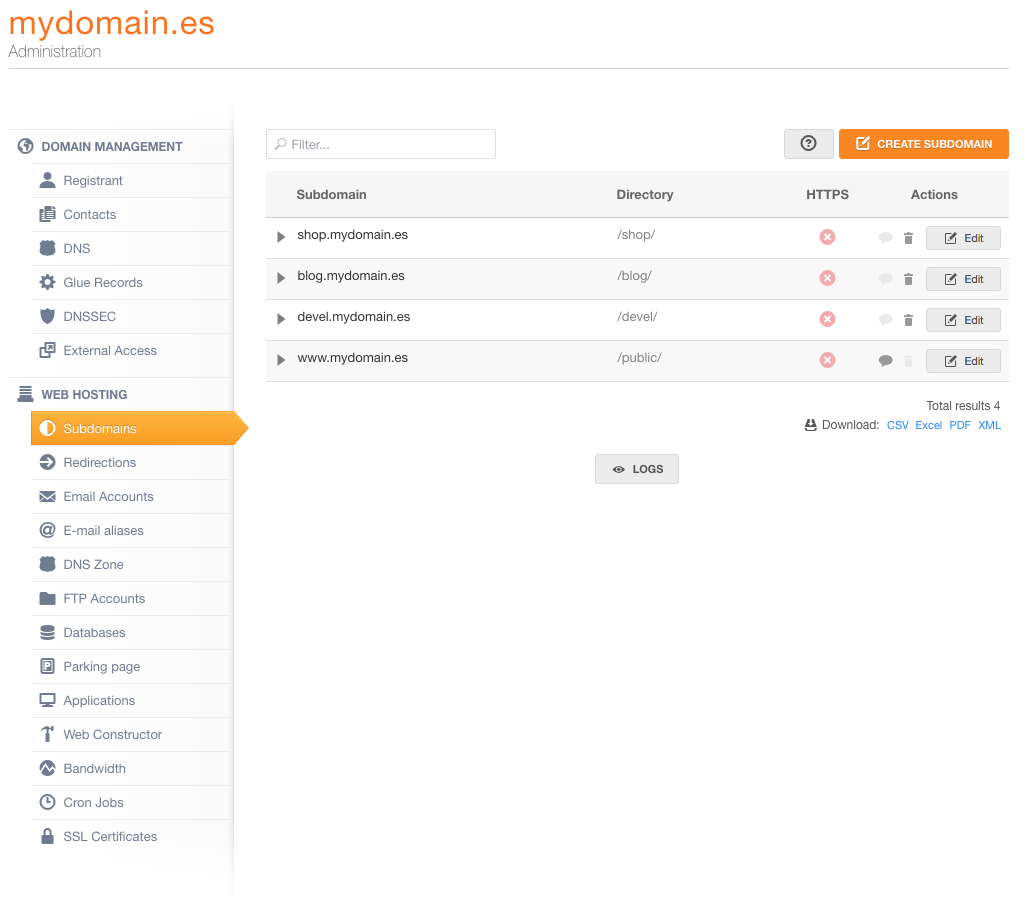 There you have the Logs button, click it and will appear a dropdown menu allowing you to choose the log you want to see.

The available options are Web Server - Last accesses and Web Server - Last errors, the first one will show you a list with all accesses to your website and the second option will show you the errors generated by your website.
Choose the Web Server - Last errors option and click View, a list with the latest errors will appear.