Help categories
Featured questions
Import a website with Web Constructor
If you already have a website and you would bring it to MrDomain to edit with web constructor, you can now do it using the new import feature.
How does it work?
To use it, we just need to indicate the URL of the webpage that we want to import. Web constructor will perform a complete analysis of the content of the website, doing a smart detection of images, code, css, etc.. and adapting it to web constructor's format.
Thanks that, we get titles, menus, links, etc are displayed correctly once imported.
It' can happen that after the importation, we need to do some adjustments, but, normally, unless it's a very complex website, the adjustments will be minimum.
What kind of website can we import?
This tool it's perfect for static websites, we can use it on dynamic websites too, but, for example on WordPress, the biggest problem is that we loose the admin area.
We can also import sites from the most known online editors like WIX, Weebly, MyWeb, etc...
Steps to do the import
To do it, once in our control panel, we will access to our web constructor, on the themes view, we will see the import option.
You simply have to put the write the URL of the website that you want to import

Next, we have to click on import and the process will begin. This part can take a few minutes.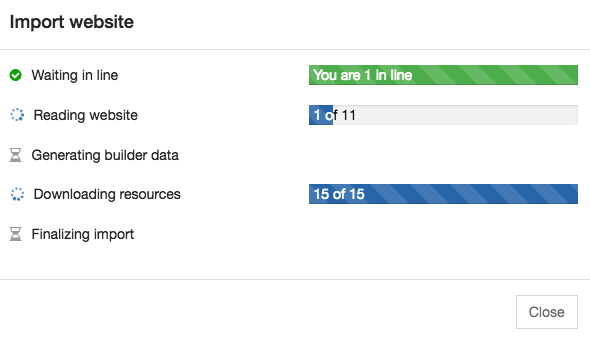 Once completed, we will have the website imported on our web constructor and we will be able to do the final review.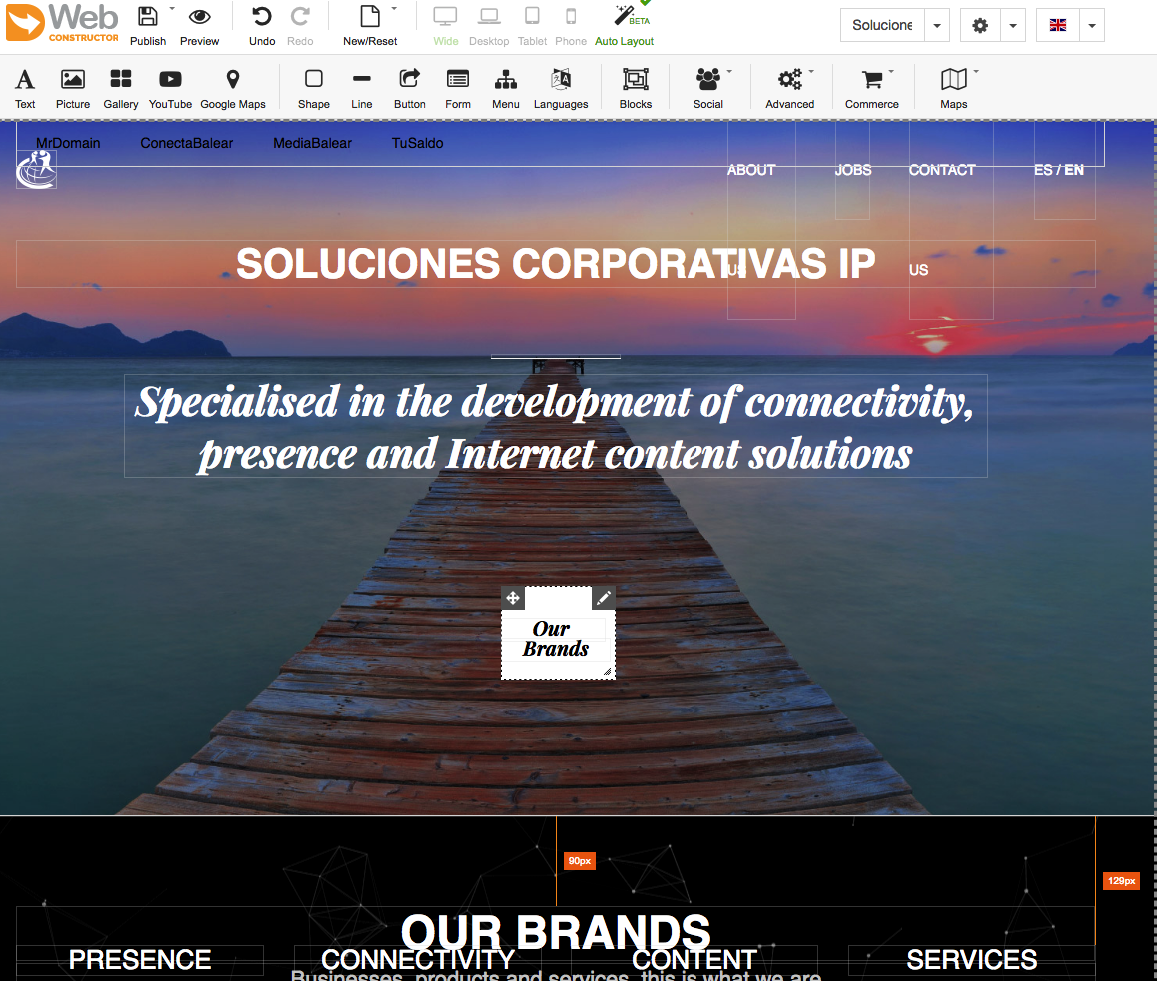 As we can see on the example, after the import, some texts have been misaligned, we can now do the adjustments to the website to make it look like the original one.
Thanks to the importer, we have done in minutes a task that can take hour or days done manually.
Original: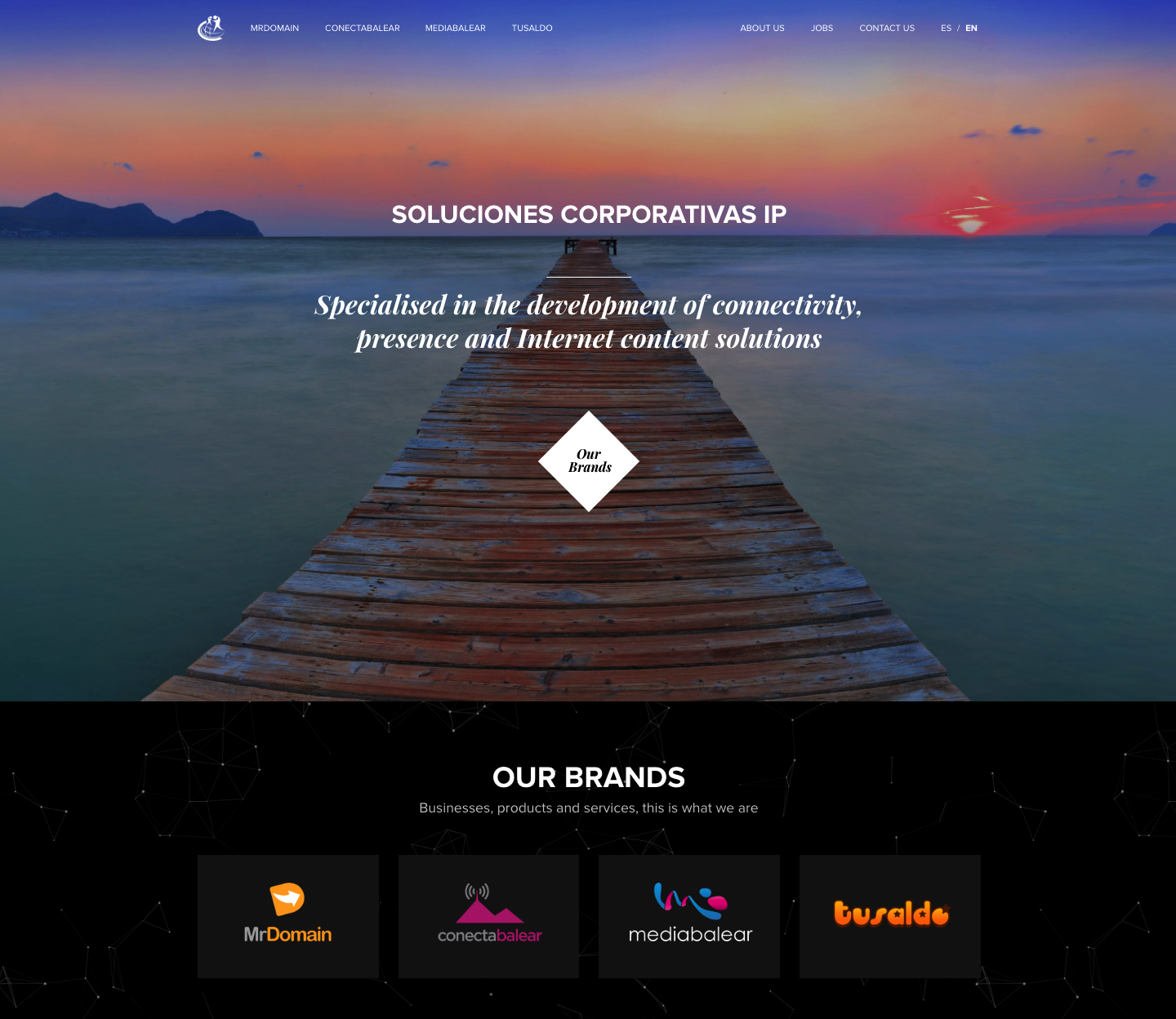 Imported: