Help categories
Featured questions
How to unban my IP address
In some cases the IP address may be banned by the security filters when suspicious activity or improper use of services is detected. These blockages can be caused by multiple causes. We recommend you to contact with our support team, they will be able to give you more information and help you prevent it from happening again.
You can unban your IP address from your customer area, where you will see the following message: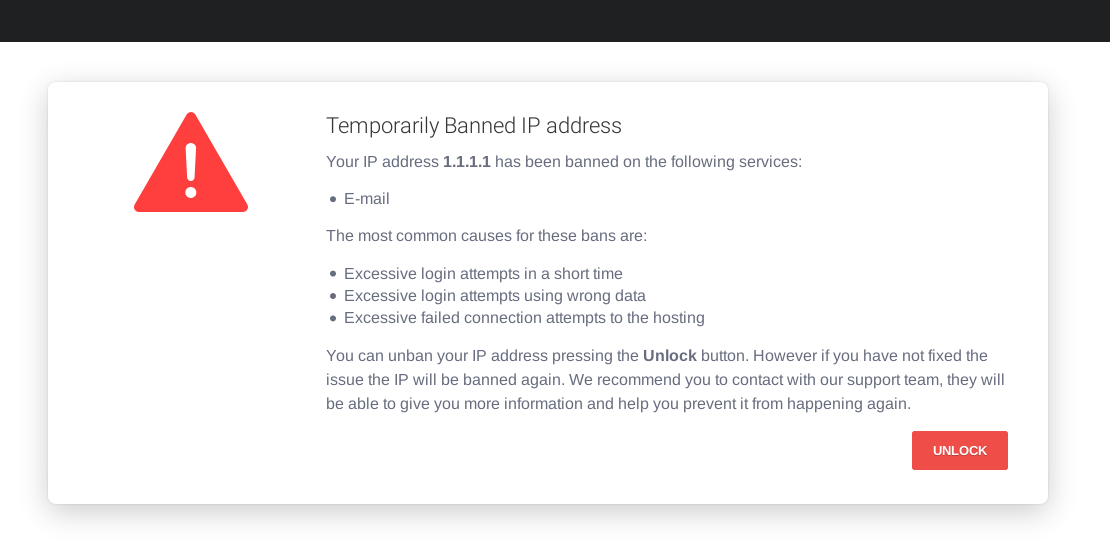 Pressing the "Unlock" button will remove the IP block. This change may take few minutes to be complete, until then it is normal that you cannot operate normally.
However, if you have not fixed the issue the IP will be banned again. Contact our support team to get more help.