.eu domains
Search your .eu domain and register it in a few clicks!
Promotion valid till 31/12/2023, for new registrations for periods of one year. Renewal at normal price. Not applicable to premium domains.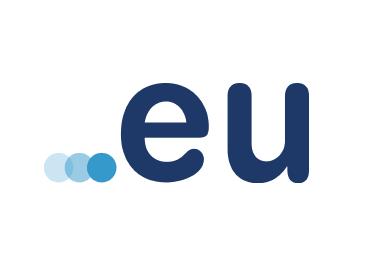 Europe:
European Union
The .EU extension is the territorial domain for the European Union. It was launched in December 2005 and allows the domain registration by individuals or companies residing in EU member states.
The extension is managed by EURid, a consortium created by the Belgian, Swedish, Italian and Czech official registries.
From April 7th, 2011 it's possible to register and renew .EU domains for a maximum of 10 years.
From October 19, 2019 a European citizen can register .EU domains regardless his current residence country.
.eu domain rates and features
Domain rates .eu
Action
Periodes
Price
Registration
1,2,5,10 year(s)
7,95 €

4,95 €

Renewal
1,2,3,4,5,6,7,8,9,10 year(s)

7,95 €

Transfer
1 year(s)

7,95 €

Restore
Includes domain renewal for 1 year

7,95 €
Features
Residency requirements
Domain length between 2 and 63 characters
IDN characters are permitted
Allows DNS modification
DNSSEC
The domains, once the transfer ends, extend they expiration date for one year
.eu domain life cycle
40 days
Redemption period
.eu domain regulations
Residency requirements
It's mandatory for the registrant to be an European resident or a company located in the European Community.
From October 19, 2019 a European citizen can register .EU domains regardless his current residence country.
Technical requirements
This extension doesn't have any technical requirements.
Registrations
.eu domain registrations are immediate.
Transfers
To be able to complete .EU domain transfers you'll need to accept the transfer pressing a link in the e-mail you'll receive from EURid, with it you'll be able to verify your domain's ownership.
Renewals
.EU domains can be renewed for a maximum of 10 years, the expiration date will always be extended considering the current expiration date.
Cancellations
<
p>It's possible to request a cancellation of your .EU domain, visit the support center to open a support ticket. Please note, cancelling a name does not provide a refund of any registration fees.
DNS modifications
DNS modification is immediate, please note they must propagate through the network, this process can take up to 6-12 hours to complete, until then the domain will still point to the previous DNS servers.
DNSSEC
We allow the usage of DNSSEC on .eu domains. Your domain can take advantage of this additional security layer that DNS servers that are compatible with this technology can provide.
More information is available at: DNSSEC: What is it and how does it work.
Domain owner change
.EU domains permit automatic owner changes, you'll be able to change this data from your client area.
Permitted characters / IDN
.eu domains permit characters from 'a' to 'z', numbers from '0' to '9' and hyphens '-'.
A hyphen '-' is not permitted in the first or last position of the domain name.
Two consecutive hyphens are not permitted in the 3rd and 4th position.
IDN characters are permitted in .eu domains.
Permitted IDN character table for .eu domains
An Internationalized Domain Name (IDN) is a domain name that can contain non ASCII characters.
| Unicode Script | Hyphen (-) | Digits (0-9) | Characters (a-z) | |
| --- | --- | --- | --- | --- |
| Latin | Yes | Yes | Yes | |
| Greek | | | | |
| Cyrillic | | | | |
IDN domains don't permit to mix different Scripts or character sets (for example, Latin, Greek or Cyrillic).
But it's possible to use different character tables for a same script.
The Latin Script permits the use of characters of Latin-1 supplement, Latin Extended-A, Latin Extended-B, etc.. tables.
The Greek Script permits to combine characters of the Greek, Greek Extended, etc.. tables, doesn't permit combine them with the normal latin characters (a-z), but permits the use of numbers or hyphens.
Other script types have their own corresponding tables.
Ready? Start your website today
Buy your ideal domain and start your project in just a few clicks
Search my domain
Do you need help?
Our support team will be happy to help you with any questions you may have before you take your first step into the digital world.
Where to start?
The first step for your new project is to search for an available domain.
Search domains