Help categories
Featured questions
What can you do from your domain management panel?
From your domain management panel you will be able to modify the domain configuration like DNS, DNSSEC, see and modify the owner and other contacts data, etc.
How to open the management panel?
Login into MrDomain with your username and password, then open the dropdown menu Domains" and click on My domains.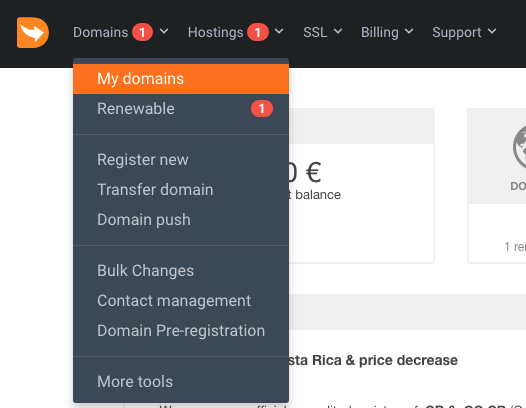 Your domains will be listed.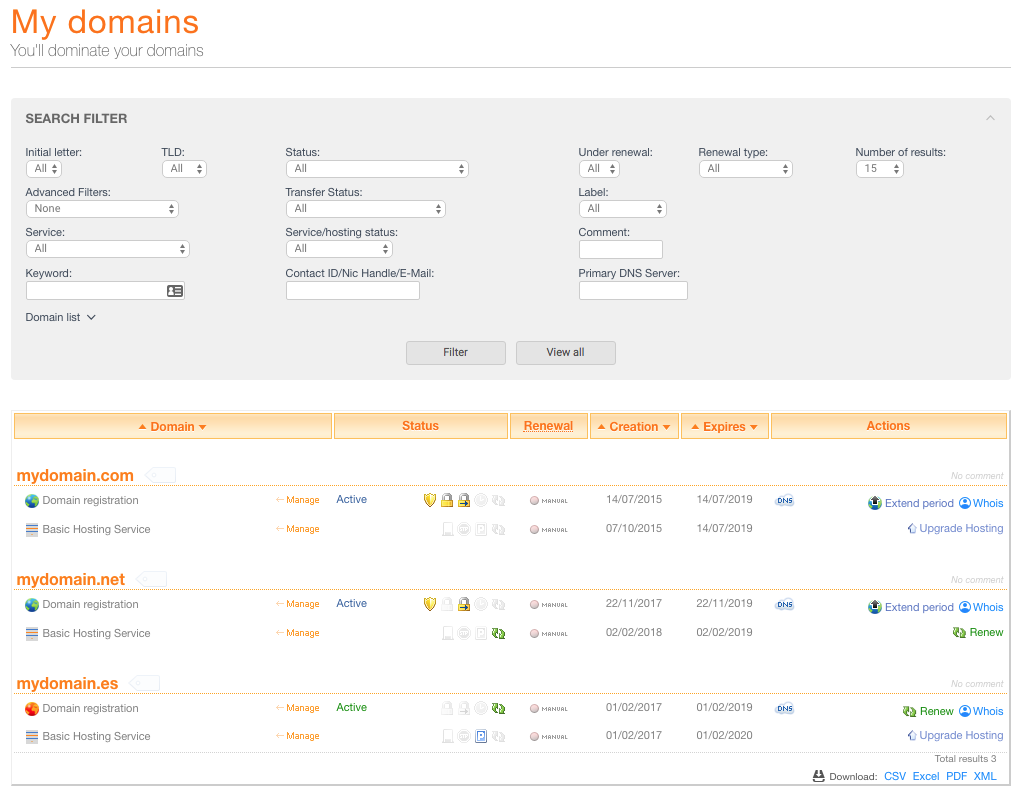 Click on the domain that you want to manage and the management panel will be opened.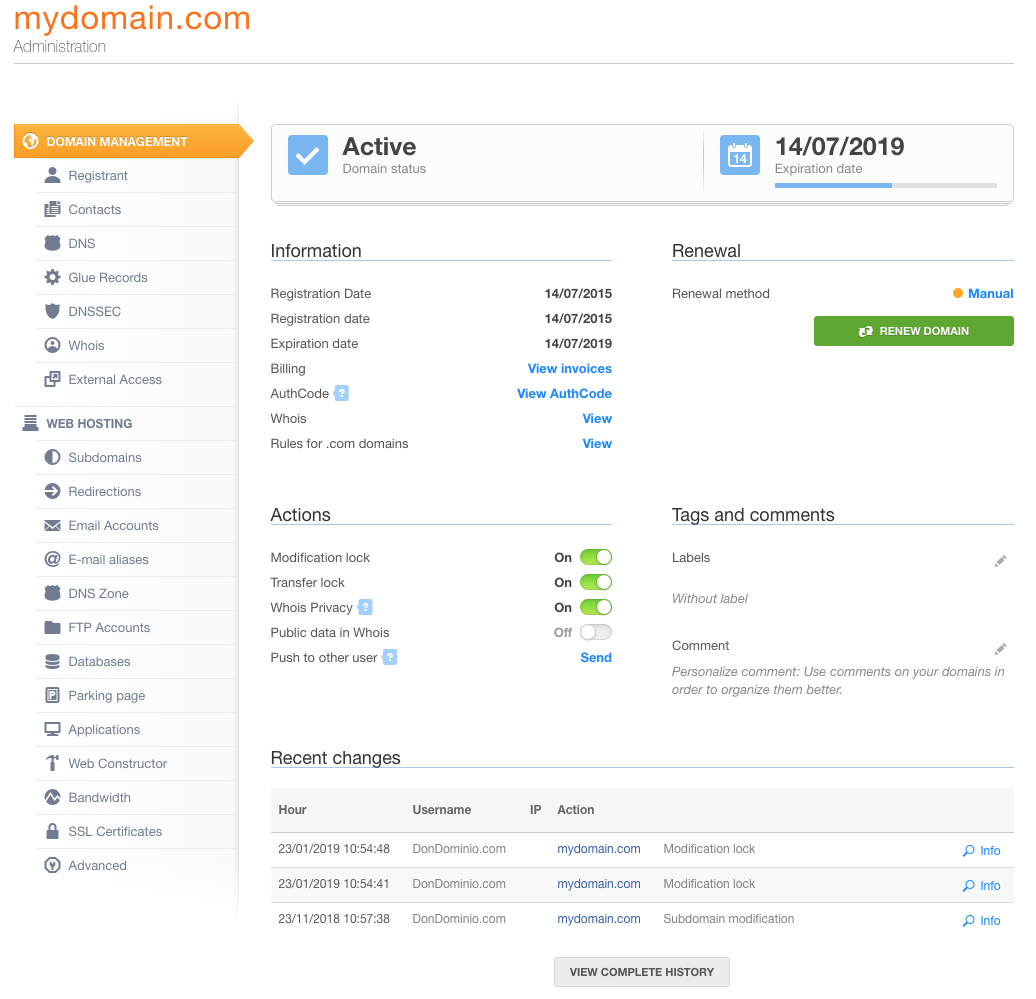 Domain management options
The domain management panel is divided in these sections: Domain management", "Registrant", "Contacts", "DNS", "Glue Records", "DNSSEC", "Whois" and "External Access.
Domain management
Is the main management section and is divided into 6 subsections. The first one is the top box where you can see the domain status and the expiration date.

Information: there appear the domain creation date in MrDomain, the registration date and the expiration date. Also there is a link to the domain invoices, tld rules, whois and the Authcode.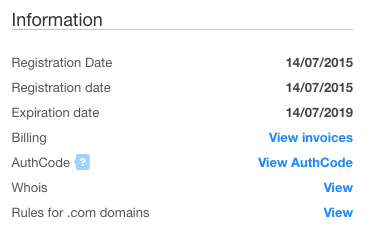 Renewal: this option allow you to renew the domain or change the renewal method to: Automatic, Manual or Let expire.
If you want config the automatic renewal check this guide.

Actions: you can enable/disable the modification lock, transfer lock, the whois privacy and the public data in Whois. You can also transfer the domain to another MrDomain user doing a push transfer.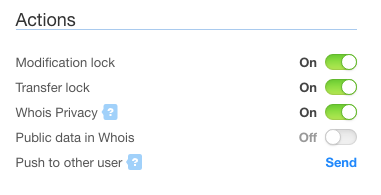 Tags and comments: you can configure internal comments and tags to your domains to organize them, they won't affect the domain.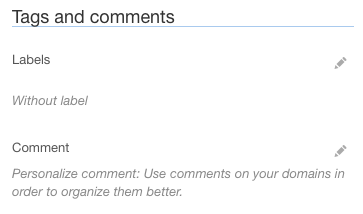 Recent changes: there you will see the domain recent modification history, if you click the **View complete history" **button will appear all the data.

Registrant
Here you can see the Registrant data. The person or company who figures as Registrant is the truly owner and who have rights over the domain.
Using the button Ownership change you will be able to change the registrant data. Is mandatory disable the "Modification lock.
The buttons View associated domains and More information allow you to check which domains can use the same data and the changes.

Contacts
As the previous section this allow you to check the Administrative, Billing and Technical contacts.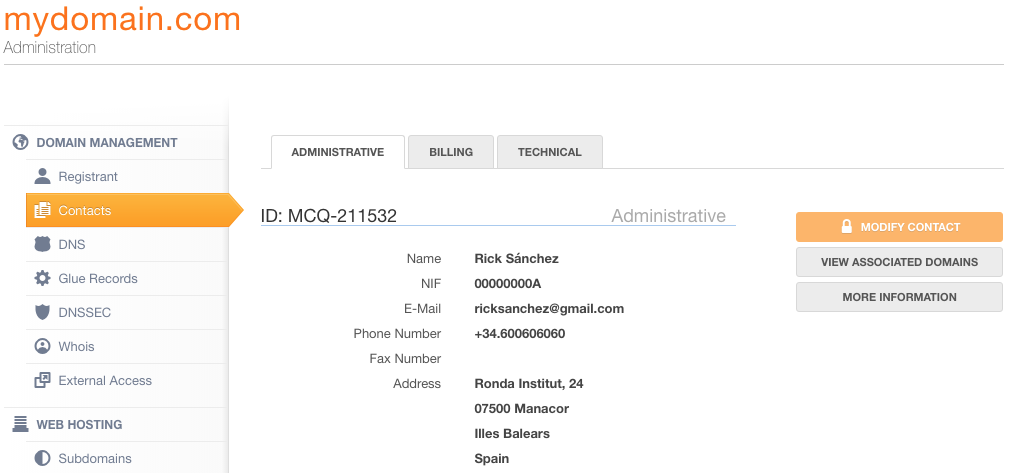 DNS
You can modify the DNS and check the DNS propagation. The Modification lock must be disabled to modify the DNS.

Glue Records
From this section you can create Glue Records and manage them. If you want create Glue Records please check this guide.

DNSSEC
You can create DNSSEC entries from this section. We recommend you to check the DNSSEC guide before.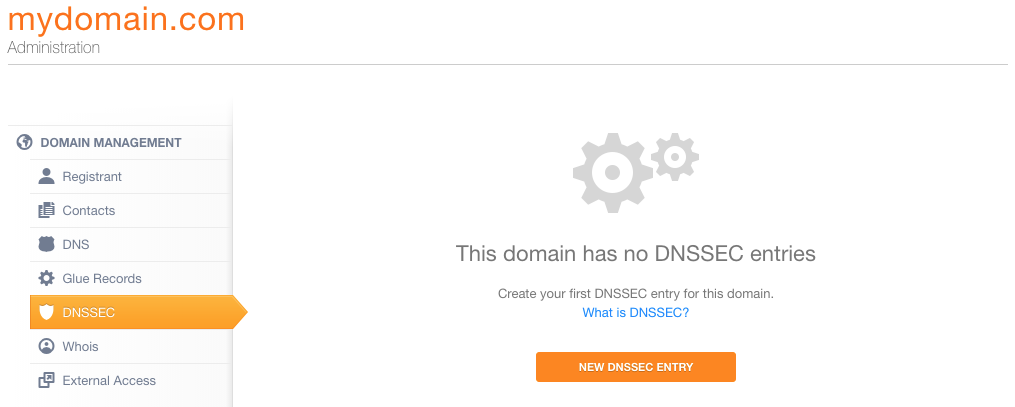 Whois
Here you can check your domain Whois requests and can enable/disable the whois privacy and the public data in whois.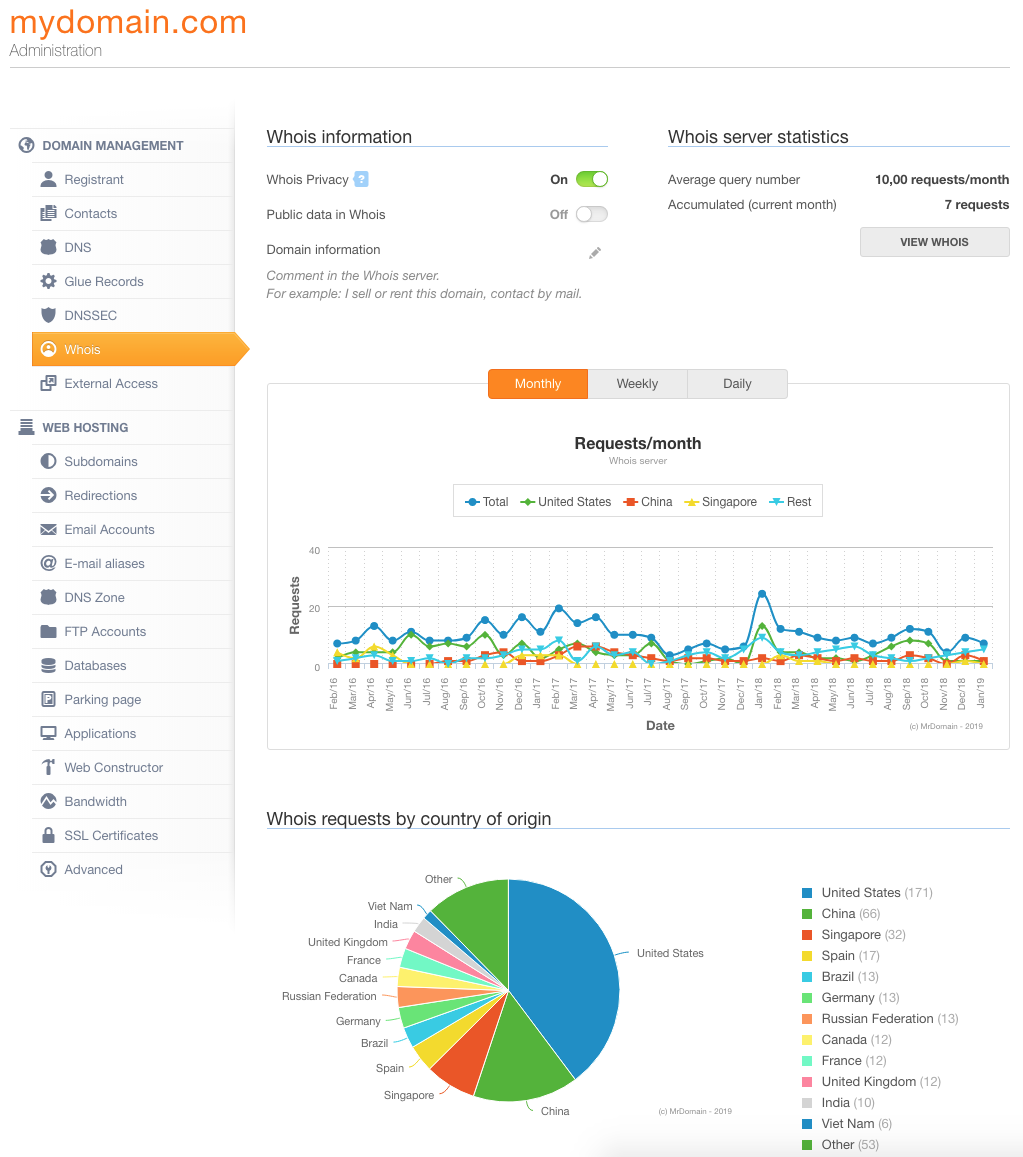 External Access
The last section, where you can manage the external panel users, their permissions, etc.