Help categories
Featured questions
How to renew a domain
How do I know that my domain can be renewed
When a domain can be renewed, we will see a notification on our customer area like the one showed on the next screenshot.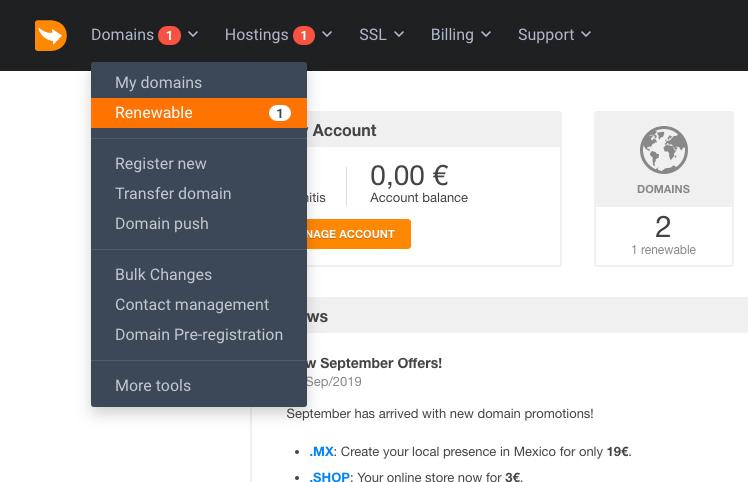 How can i do the renewal?
To do it we will click on "Renewables" (see past screenshot).
This step will take us to the renewable domains list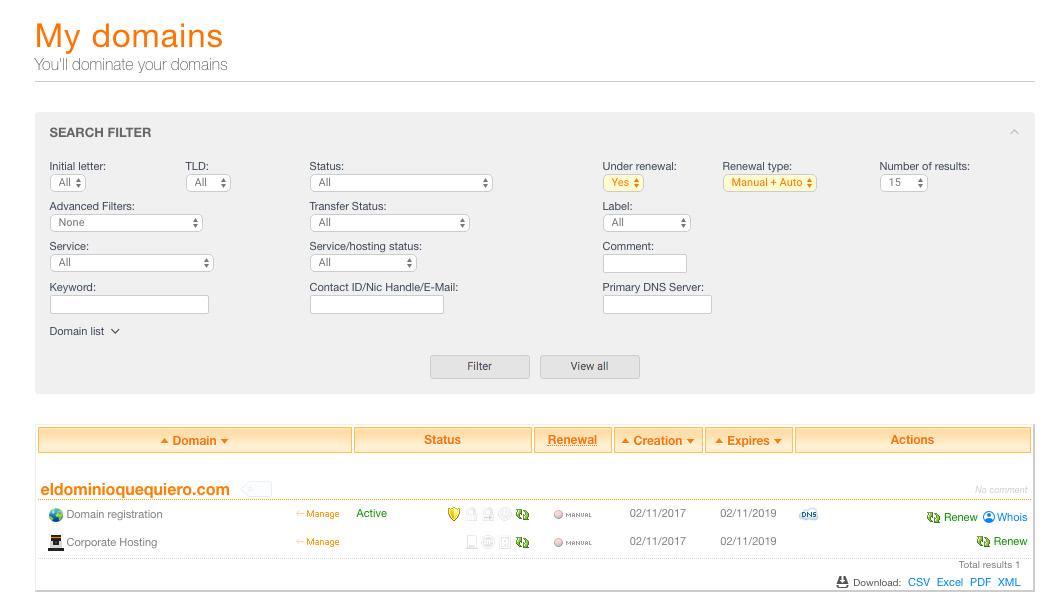 In this screen we only need to click on the desired domain, in our case we only have one domain, and we will go to the domain admin page.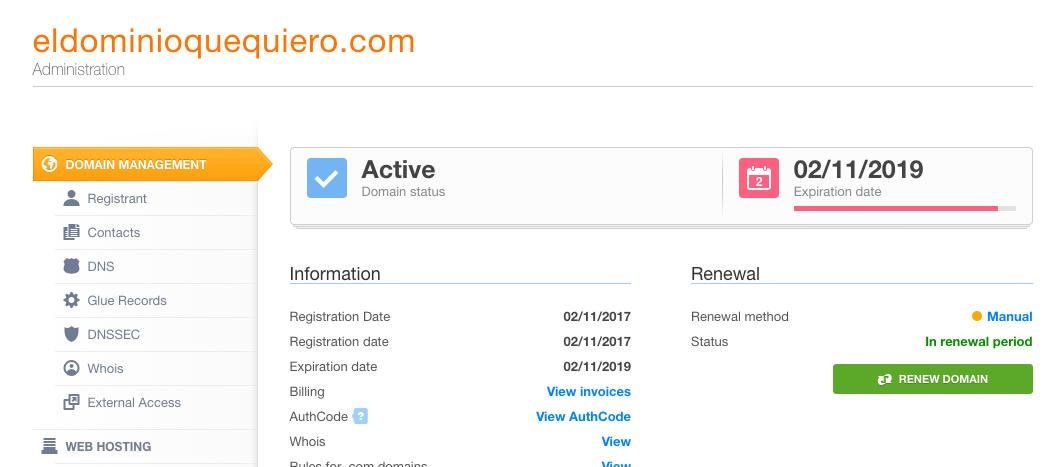 At this point, we need to click on "Renew Domain", And the domain will be added to our shopping cart. Next we will click on it.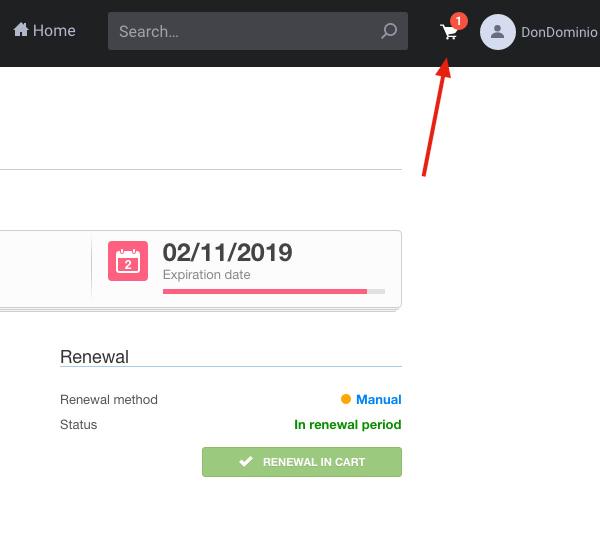 The last step is to mark that we have read and accept the Terms and Conditions And click one of the "Pay Purchase" buttons.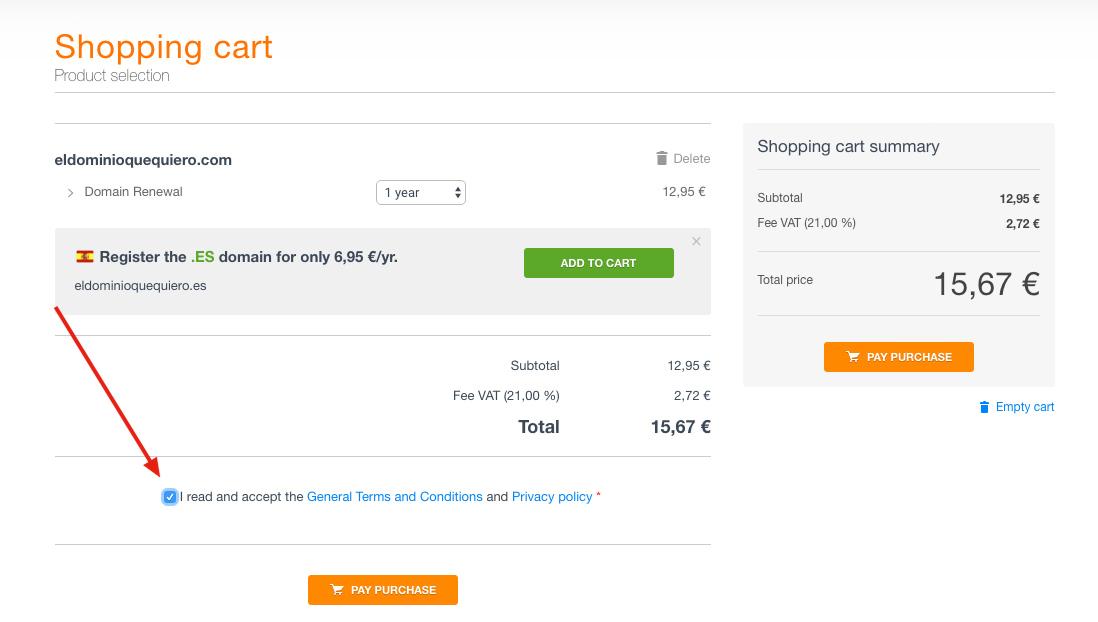 Finally, we will click on the desired payment method to finish the renewal.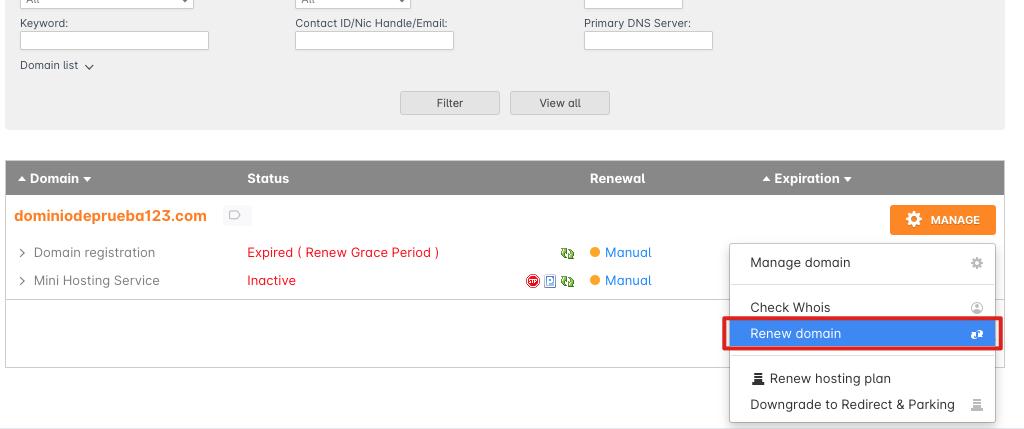 Remember that not all the extensions change his expiration date immediately