How do massive changes work?
Using Massive Changes you can modify features of multiple domains at once.
Follow this steps to complete this process:
Access the Tools section from your client area.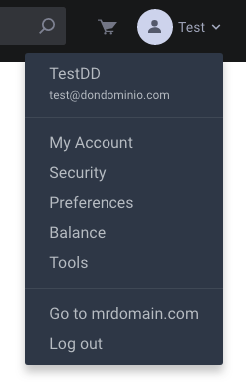 Clic on Massige Changes.

In this section you'll be able to select the domains you want to modify. We offer you the possibility to filter by different criteria to simplify the search. Domains that meet the filters will appear on the right so you can select them.

Once you've selected the domains you'll be able to continue and see a mutiple options with all the changes you can do at the domains: contacts, autorenewals, whois privacy, label, DNS, locks, etc...

Now you only have to accept the changes and in a few minutes the domains will be modified.

Once completed you'll receive an e-mail confirming the modification you selected for your domains.
What can I actually modify with Mass Changes?
We detail the different features you can change on your domains by using the Mass Changes tool. From a simple change of DNS to the assignation of tags to your domains.
Labels: You have the possibility of adding tags to your domains, by so doing you will be able to identify and find them easily, regardless of the domain.
Assigned DNS: Make mass changes to the assigned DNS servers and within hours they will resolve correctly following propagation.
Comments: Easily add comments to your domains. With these notes you will be sure not to forget anything when it comes to managing the domains.
Contact modification: Change the contacts associated with your domains (owner, administrative contact, billing or technical support).
Renewal method: You can change the method of renewal you require for your domains, choose between manual renewals, automatic renewals or let expire.
Blockages: Enable or disable the different blocking options: Blocking of transfers and of changes. Thereby avoid any unauthorized transfer attempts.
Whois Privacy: Enable or disable the Whois privacy of the domains selected and hide your personal information.
How long does it take to do?
Mass changes are carried out in real time once they have been accepted. The time it takes to complete will depend on the volume of domains selected and their extensions.
You will receive a summary of the changes made by email so that you have a record of same.
Do you need help?
Our support team will be happy to help you with any questions you may have before you take your first step into the digital world.
Where to start?
The first step for your new project is to search for an available domain.
Search domains