Import your WordPress.com to WordPress.org
To transfer our blog created on wordpress.com to our wordpress.org we may follow those steps:
Export your blog from WordPress.com:
1 - Log in into WordPress.com and then go to our blog management area within the WP Admin option.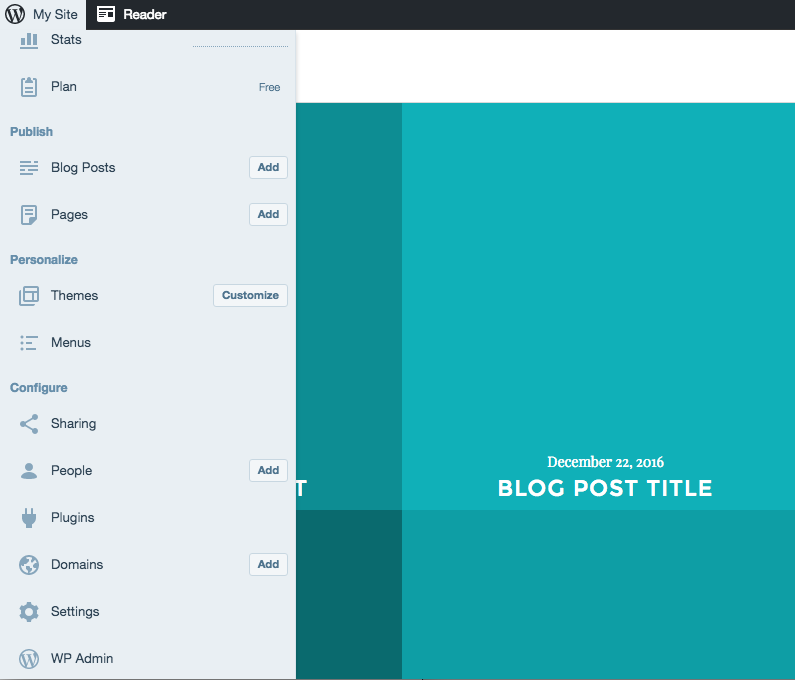 2 - Click on Tools and then Export.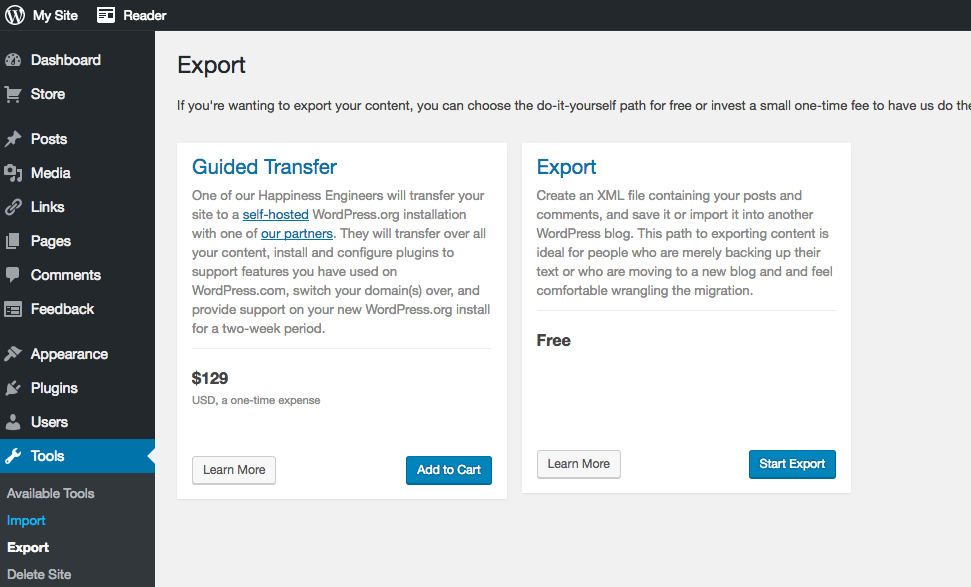 3 - Click on Start Export (Free option) and we'll see those options: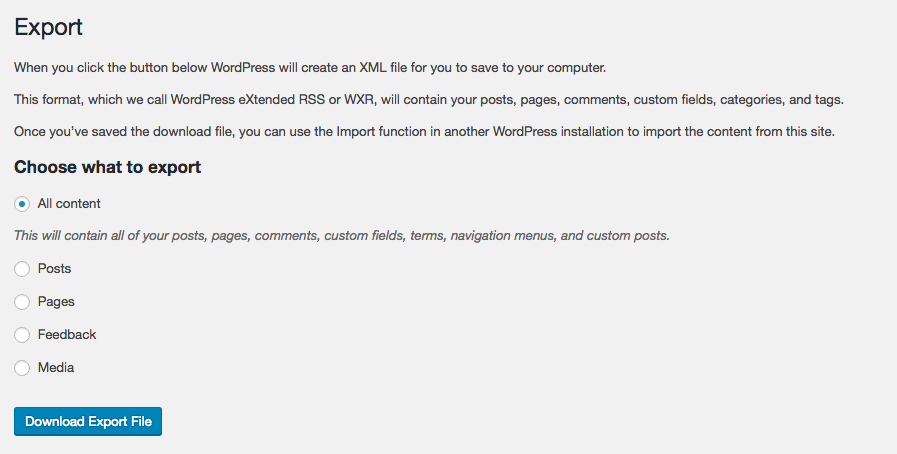 If you want to export all the content select the first option All content and then click on Download Export File.
Import the content to your WordPress.org:
1 - Enter your WordPress management area from _http://www.yourdomain.com/wp-admin/ _with your username and password, go to Tools and click on Import:

2 - Click the WordPress option and then Install Now:
3 - Then click Activate Plugin & Run Importer
4 - We will be able to upload the wordpress.com content using the Select file option and then clicking on Upload file and import

5 - Now we can import and assign the entries to an existing user or create another one: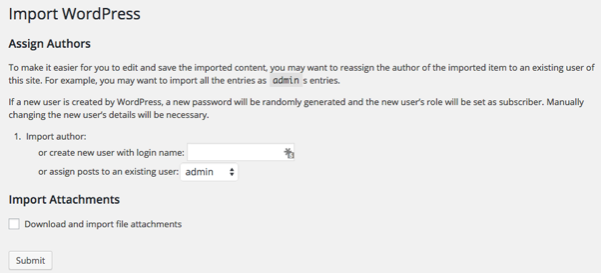 Select the user we want assign the entries and check the Download and import file attachments option. Then click Submit and all the content will be uploaded.
Do you need help?
Our support team will be happy to help you with any questions you may have before you take your first step into the digital world.
Where to start?
The first step for your new project is to search for an available domain.
Search domains