140x40

140x40

140x40

140x40

70x70

70x70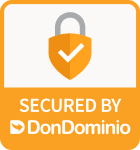 70x75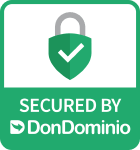 70x75
SiteSeal downloads
Increase the confidence of your visitors adding our SiteSeal to your website, reduce the shopping cart abandonment rate and easily increase the conversion rates of your site.
A SiteSeal is an image you can add to your website, with it you'll be able to inform your visitors about the type of security the connection has while surfing on it.
If you've purchased one of our SSL certificates you can download the following SiteSeals and embed the one that best fits the design of your website or online store.
Download SiteSeals
View SSL certificates by brand
Do you need help?
Our support team will be happy to help you with any questions you may have before you take your first step into the digital world.
Where to start?
The first step for your new project is to search for an available domain.
Search domains